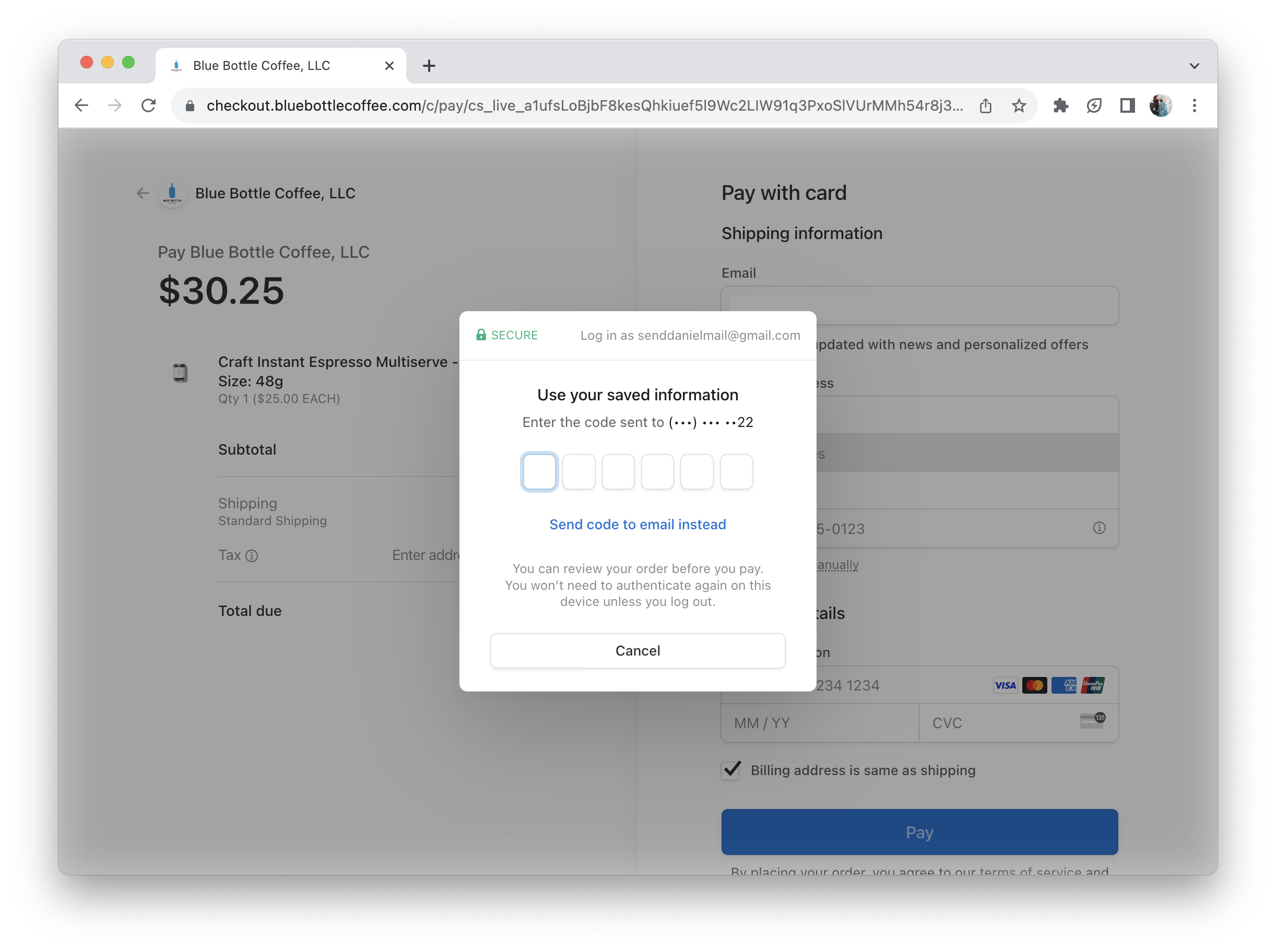 Some guests are finding that a third-party verification service called Link is preventing them from being able to check out due to issues with access to the phone number being used by that service.
Blue Bottle Coffee currently uses the Link third-party service as an optional, opt-in, security step for identity verification at checkout.
If the phone number being used for Link is presenting issues with checkout (maybe you have a new phone number and no longer have access to the phone number used for verification), you can detach the phone number used by the service by removing the phone number from the Link database.
Head to this page to delete your Link information: